Certifications.
The Obadare Group has implemented systems and processes designed to comply with the following management system and product standards:
API Spec Q1
ISO 9001:2015 API Q1 QUALITY MANAGEMENT SYSTEM
API QUALITY MANAGEMENT SYSTEM
API Spec 4F
Drilling and Well Servicing Structures
Derricks, Masts, Crown Block Assemblies and Substructures. PSL Level 1
API Spec 7-1
Rotary Drill Stem Elements
Drill Stem Subs and Threading for Rotary Shouldered Connections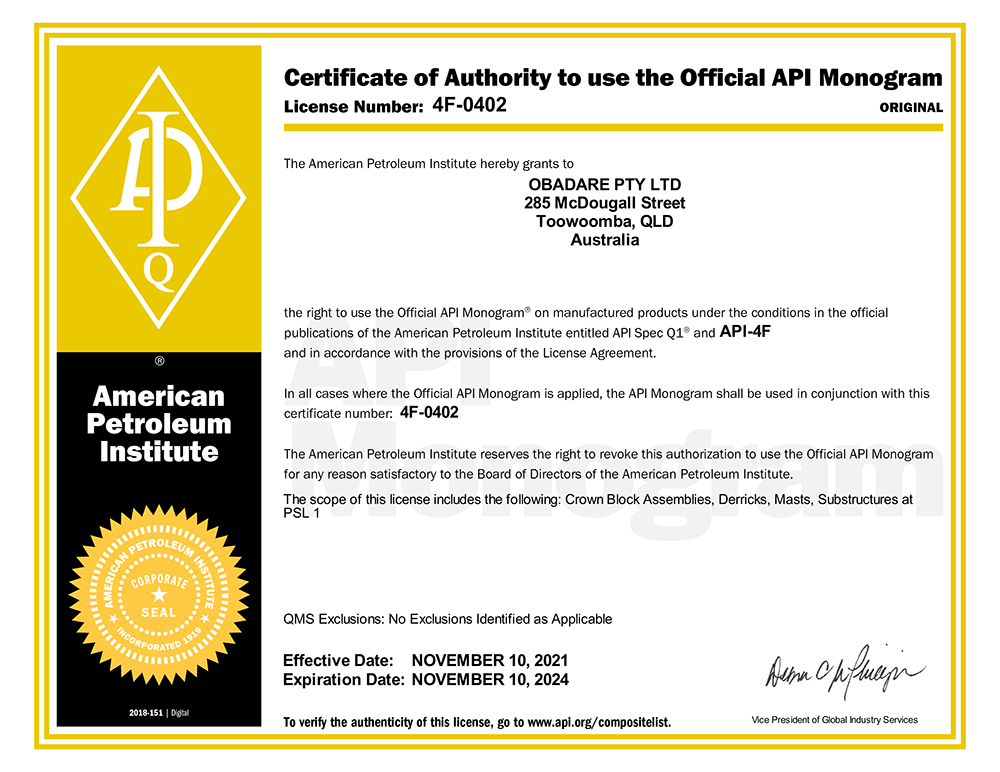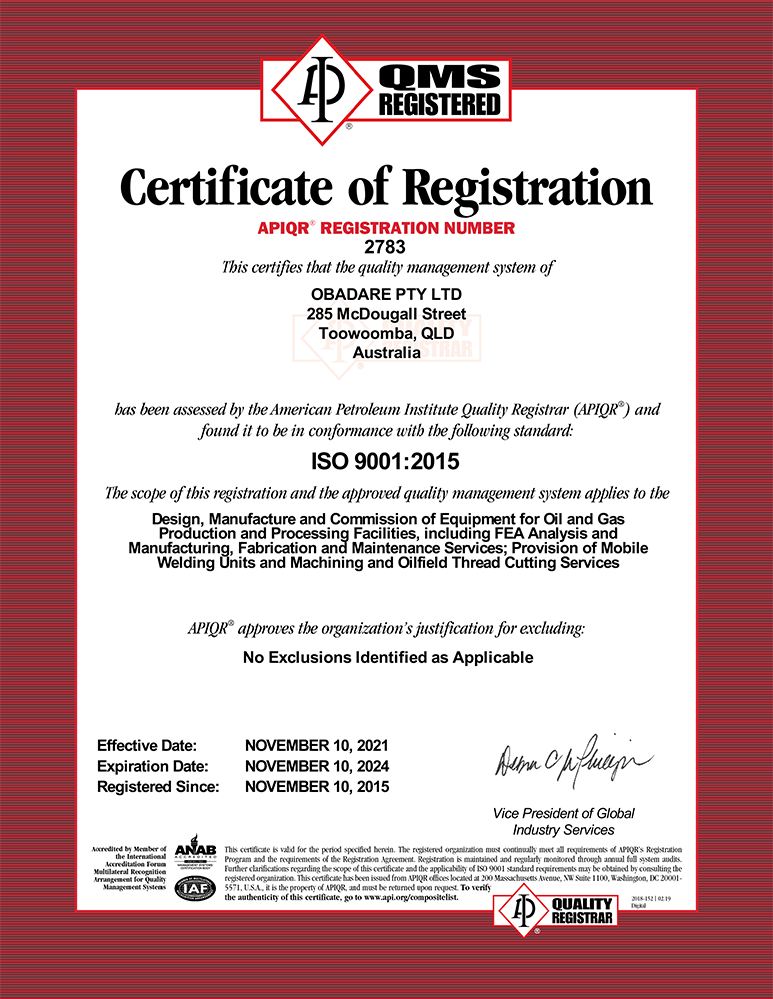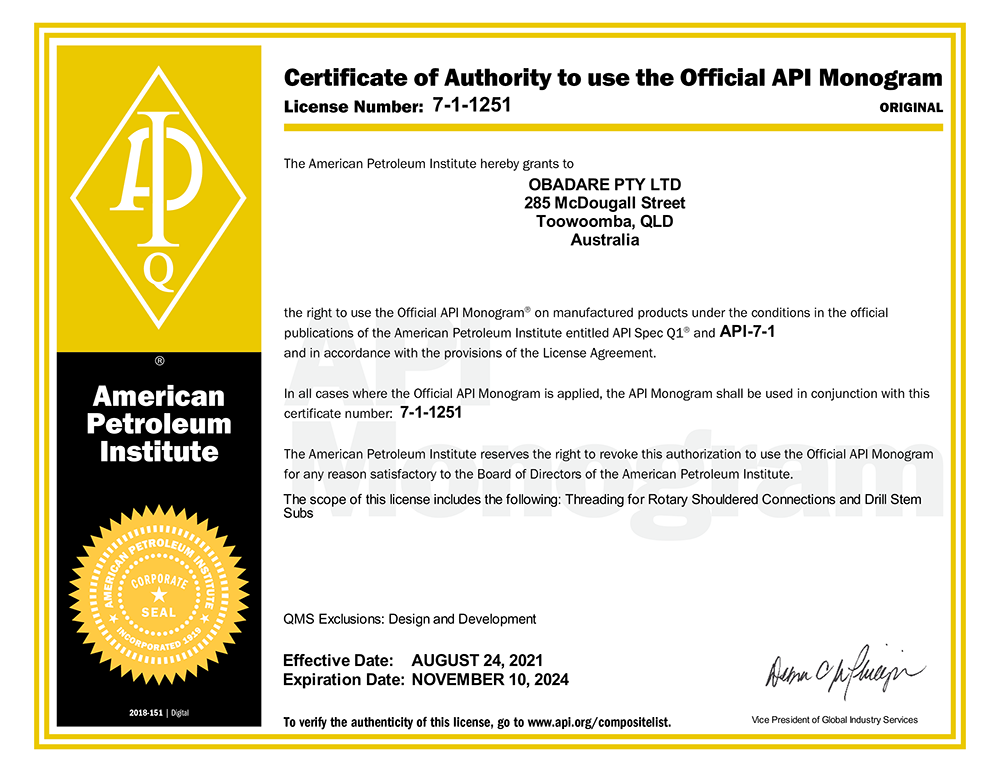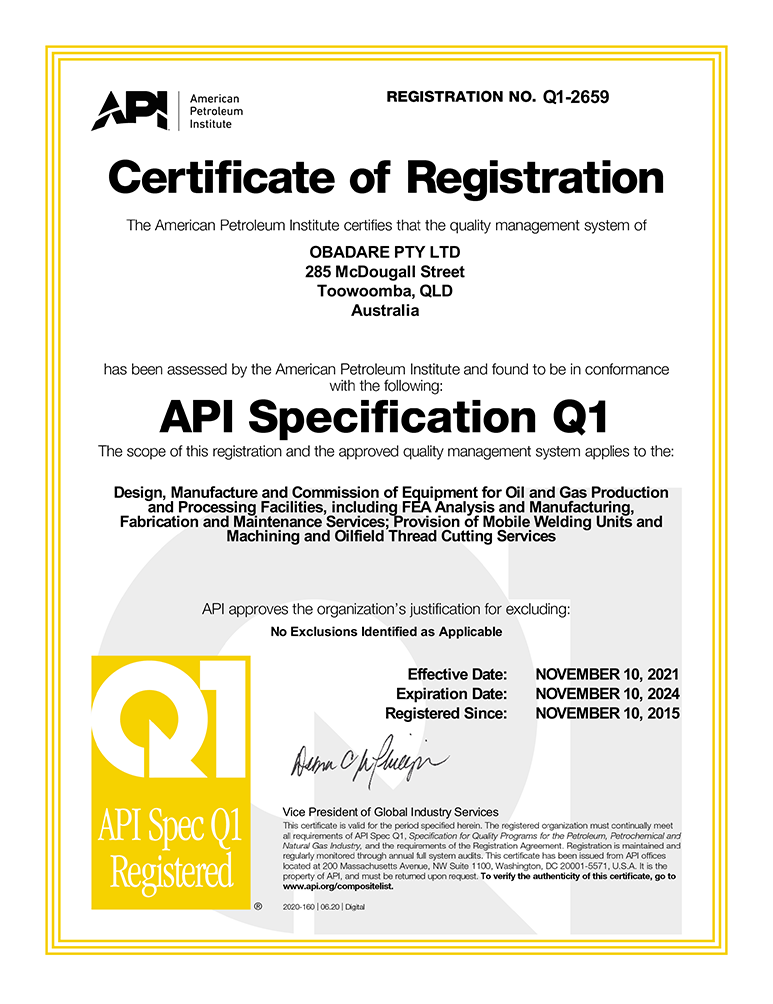 If you require specialised services or highly qualified personal for your project request a quote and find out how we can help you.