PROJECT
Manufacture and Installation of small and large diameter pipework, painting and assembly
CLIENT
Downer Group (Santos)
LOCATION
Roma East and Arcadia Valley
VALUE
$1,500,000 + GST
YEAR BUILT
2019
CATEGORIES
Certified Manufacturing and Fabrication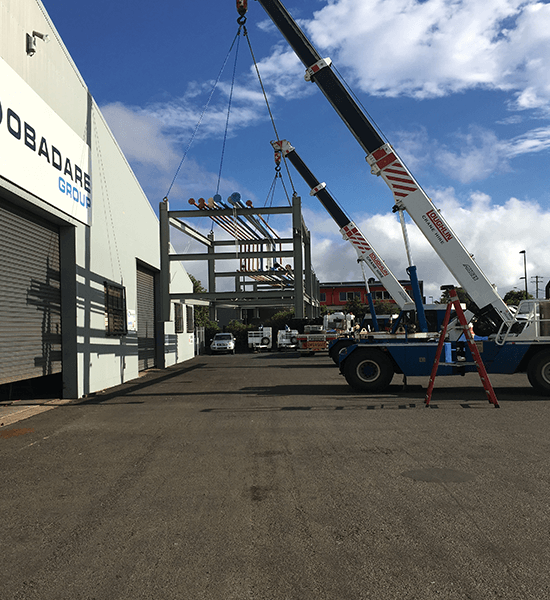 Obadare were engaged by Downer Group to work on the Santos Roma East and Arcadia Valley Project in mid-2018 through to completion in March 2019.
The project consisted of both small and large diameter pipework, structural steel frames, NDE, painting and assembly.
In the packages of work there was both carbon steel and stainless steel to fabricate, as well as large diameter long runs of 500NB pipework.
In the first package, Obadare organised mill orders, air freight and importation of urgent materials to complete the first stage of works and bring the program back on track after a client driven delay.
Obadare delivered on-time and on budget with minimal variations.
Pressure pipe welding and fabrication
Structural steel fabrication
NDE - hydrostatic testing, RT, MT, PT
Surface treatment - including 5 different paint colours, three different paint systems and cladding
Assembly on to pre-populated modules
Site welding and installation