PROJECT
NHG EX3600 Boom Repair
CLIENT
New Hope Group
LOCATION
Toowoomba, QLD
VALUE
$319,000 + GST
YEAR BUILT
2018
CATEGORIES
Certified Manufacturing & Fabrication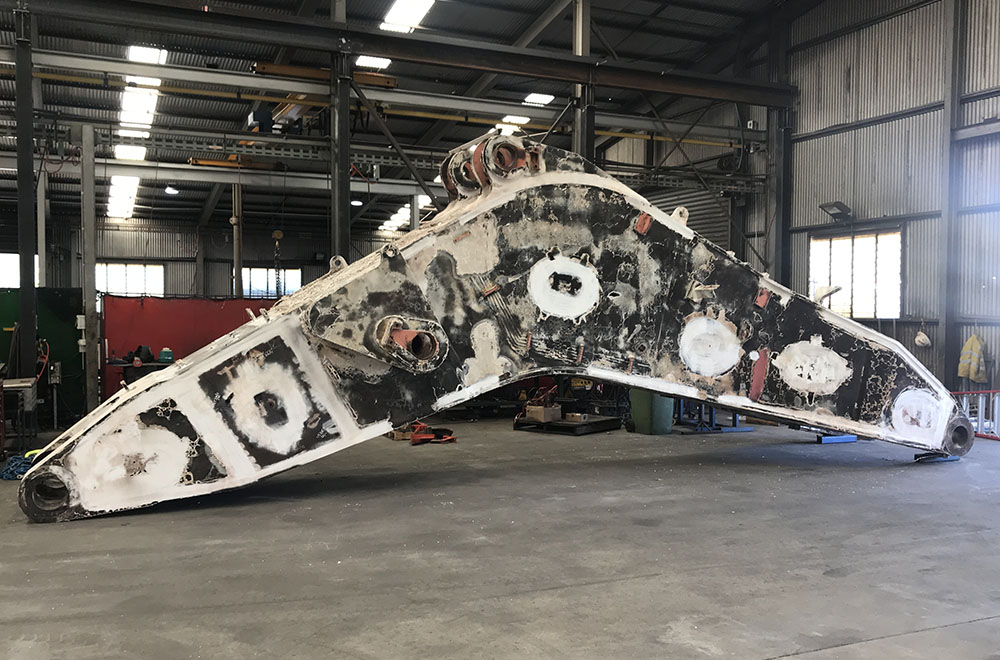 In late 2018, New Hope Group engaged Obadare to perform numerous fabrication tasks in an attempt to repair and service a 3600-6 Boom which had been in opertation in the New Acland Mine (located 10km north of Oakey, Queensland).
After transporting the Boom from the mine to Obadare's Toowoomba workshop, Obadare's team proceeded to conduct testing, welding repairs, line boring and re-coating in accordance with the client and Obadare's in-house fabrication standards.
Once fabrication repairs were complete, the boom was tested and recoated to the client specifications, before transporting it back to site with no delays. By meeting this deadline, Obadare met the demands of the projects budget and delivered impeccable results and service for New Hope Group.
Replace Backing Plate For Inspection Windows
Complete Line Boring To Pivot Points
Re-Coat Boom In Hitachi Orange