PROJECT
Orana Infield Compressor Station
CLIENT
CPB Contractors
LOCATION
Chinchilla, QLD
VALUE
$575,000 + GST
YEAR BUILT
2018
CATEGORIES
Certified Manufacturing & Fabrication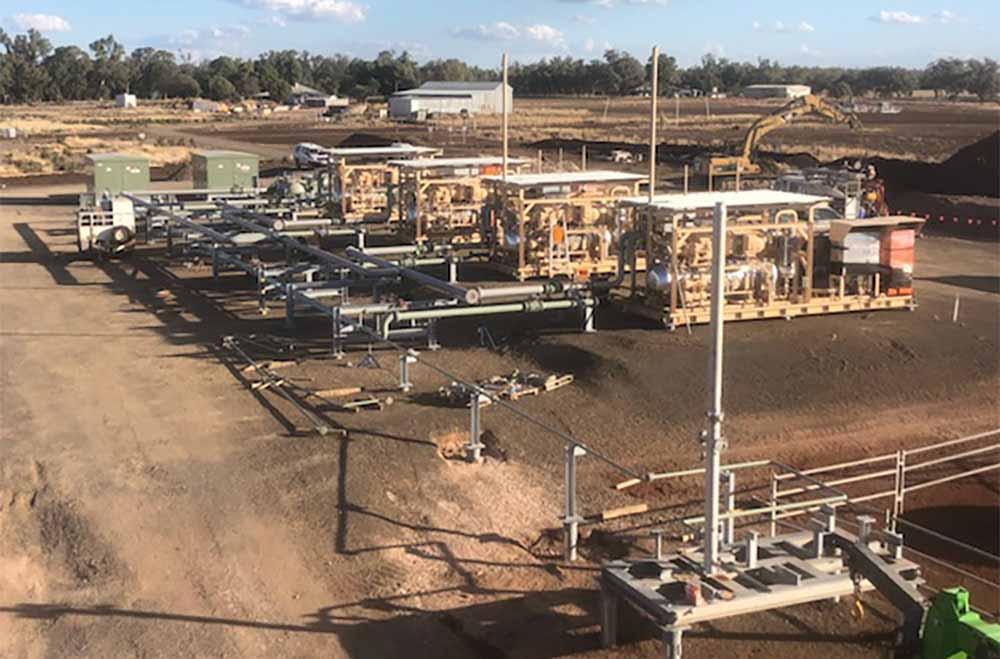 Obadare were engaged by CPB Contractors to supply, fabricate, and provide installation support for the APLNG / Origin Energy Orana Infield Compression Station, approximately 10km south of Chinchilla, in early 2018. The project was executed and performed by Obadare with zero change to the overall program and budget.
All work was undertaken in Obadare's Toowoomba workshop with no elements leaving the workshop to be outsourced. The project team, in conjunction with Obadare's material and NDE suppliers, perfomed at a high level and met all of the project's key objectives.
Obadare received excellent customer feedback during the works and upon completion. Quality was exceptional, with less than 1% welding error rate, and no rejections or rework. Safety targets were achieved, with zero incidents, injuries, or near misses. The project was delivered two days ahead of schedule and to budget.
Small Diameter Pressure Piping
Large Diameter Pressure Piping
Structural Steel Supports & Skids
Labour To Complete Site Welding Works
Pressure Testing & NDE Examination
Surface Treatment To High Grade Painting Specifications
Obadare were a pleasure to work with, delivered what they said they would – on time and on budget.
Gary Campagna
Area Manager | CPB Contractors