PROJECT
Wild Desert Rig 4 Mud Tank
CLIENT
Wild Desert
LOCATION
Toowoomba, QLD
VALUE
$435,000 + GST
YEAR BUILT
2018
CATEGORIES
Certified Manufacturing & Fabrication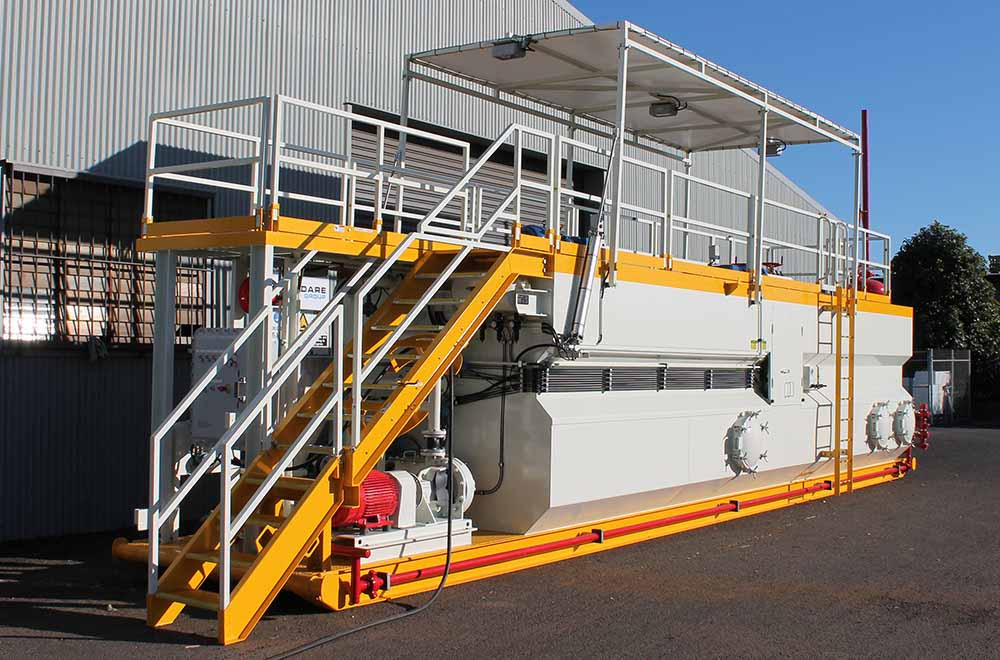 The complete design and fabrication of the Wild Desert mud tank provided a fantastic opportunity for Obadare in 2018; with this project creating a fascinating and exciting opportunity for both businesses.
From Obadare's original design and into development, continued collaboration and communication between Obadare and Wild Desert culminating in a customised mud tank ready for site utilisation.
Alongside of the opportunity for Obadare's team to continue to build strong commercial relationships with Wild Desert, this project also enabled Obadare to expand the design and fabrication possibilities of the both Obadare's engineering department and the workshop.
Complete Design Of Custom Mud Tank
Full In-House Fabrication
Complete Coating & Hydro-Testing Of Mud Tank